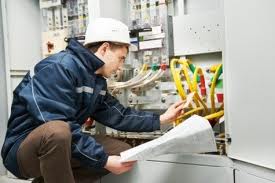 As you know electrical faults are pretty common but electrical fault finding can prove to be quite a complex affair because basically we are starting off dealing with the unknown.
Some common and typical faults are listed below but there are others.
Water ingress because of excessive damp in a garden, house or garage.
The P.V.C. cable has been damaged.
Heat has damaged the cable because of the power overloading of circuits.
The wrong connection in the ring final circuit.
In some cases these problems can just be nuisance or even go undetected bout in other cases they can actually be a real risk of fire or electric shock.
The cost of electrical fault finding.
When it comes to electrical fault finding it's often a journey in to the unknown. A series of tests are carried out and are started with the aim to eliminate the most common first. Because of this it can be very hard to quote a cost for diagnosing the problem and fixing it. At Dublin electricians we charge our standard hourly rate for diagnosis, which we do say can often be done quickly. On identification of the issue we then provide a no obligation quote for resolving the issue (this being a new contract undertaken).
All of our electricians are fully qualified, up to date with all health and safety legislation and RECI accredited. We believe our prices are as competitive as anywhere in the county but please feel free to shop around. All work that we take on comes under our 1 year standard parts and labor warranty and as all respectable and established companies we carry both public and professional indemnity insurance to the tune of 13.5 million euros.
For expert advice or assistance with electrical fault finding just call one of our senior Dublin electricians on 01-6874854.